Hand woven lampshades from yarn mounted on a steel frame. Available in any color and shape. For all who like natural materials and atmospheric light. They perfectly complement both home and office spaces.
Abażury ręcznie wyplecione z włóczki na stalowym stelażu. Dostępne w dowolnej kolorystyce i kształcie. Dla wszystkich lubiących naturalne materiały i nastrojowe światło. Pasują do przestrzeni mieszkalnych i biurowych.


We design residential interiors, restaurants, offices, interior design elements.
Projektujemy wnętrza mieszkalne, restauracje, biura, elementy wyposażenia wnętrz.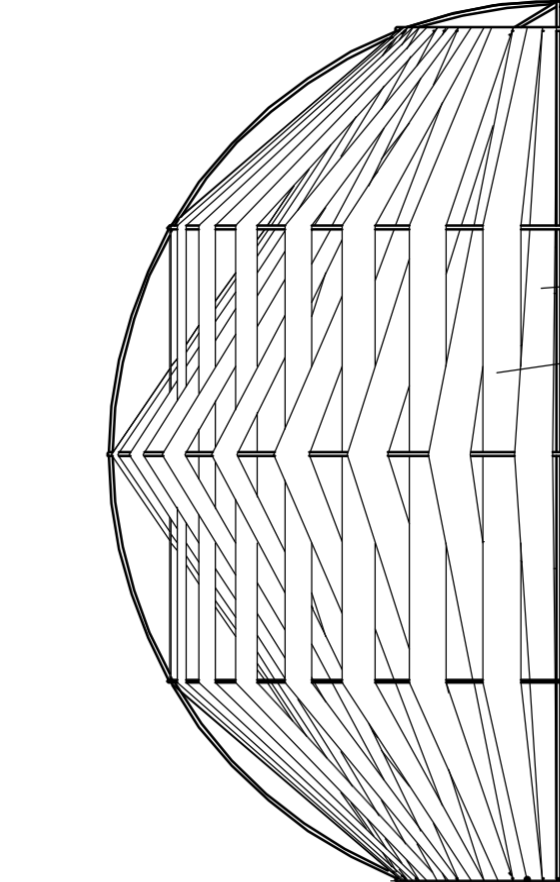 The RUMRUK studio, established in 2014, was formed on the occasion of several experimental lamp designs for ongoing interior projects. The founders, Ania and Piotr, who are interior architects by profession having graduated from the Academy of Fine Arts in Krakow, were looking for original lampshades that would offer them more possibilities for interior design. This is how they created their own lampshades made of yarn which is easily accessible and ensures vast colouring possibilities. They combined atmospheric lighting with a form and colour scheme which did not restrict them. This is how Pyzy and Baryły were created. They introduced a warm ambience and natural materials.

RUMRUKI are frames in several sizes and shapes wrapped in multicoloured yarn. All lampshades are hand-made - starting with the steel frames, which are crafted by a local company, which allows the lampshade to be made in any shape and size, as long as it is technically feasible.
RUMRUKI adorn the interiors of restaurants, shops, hotels and private homes. In such cases the yarns are selected in accordance with the colour scheme of the particular interior.
Założone w 2014 roku studio RUMRUK powstało przy okazji kilku eksperymentalnych projektów lamp do realizowanych projektów wnętrz. Założyciele, Ania i Piotr, z wykształcenia architekci wnętrz po krakowskiej ASP, szukali oryginalnych abażurów dających im większe możliwości aranżacji wnętrz. Tak zaprojektowali własne modele abażurów z łatwo dostępnego i dającego ogromne możliwości kolorystyczne materiału, z włóczki. Połączyli nastrojowe oświetlenie z nieograniczającą ich formą i kolorystyką. Tak powstały Pyzy i Baryły. Wprowadziły ciepłą atmosferę i naturalne materiały.

RUMRUKI to stelaże w kilku rozmiarach i kształtach owinięte kolorową włóczką. Wszystkie abażury są wykonywane ręcznie- począwszy od stelaży ze stali, które wytwarza lokalna firma, co daje możliwość wykonania abażuru w dowolnym kształcie i rozmiarze, jeśli tylko jest to możliwe technicznie.
RUMRUKI zdobią wnętrza restauracji, sklepów, hoteli i prywatne domy. W takich przypadkach włóczki są dobierane pod kolorystykę konkretnego wnętrza.